Since 1911, the USGA has been continually using and developing the golfer handicap system. Today, it has grown to be a universal barometer of a golfer's current skill level. With scores continuously updated each time a golfer plays, their handicap is always current.
With each course's slope and course rating, handicaps can be used to calculate your specific handicap on a course-by-course basis or for a general idea of how a player scores on average.
Handicaps can be used for keeping a good idea of where your game is, helping to determine strokes given and received in a competitive match or for club events, tournaments, leagues and outings that may use handicapping.
So, why should you consider getting a handicap this season? Scroll below for our top seven reasons why a handicap is a great idea for any golfer.
You can sign up for an annual USGA handicap at Mallard Creek Golf Club or click here to register online. The cost is just $40 for all current Fairways Golf Members and $50 for non-members.
1. High Scores Are Forgotten
Do you ever have a day on the course where you forget how to swing a golf club? What's great is that the USGA handicap formula only counts your 10 best scores from your last 20 rounds.
For some, the idea of a handicap may not seem right because of inconsistent scoring. Luckily, there is no need to worry with only those 10 best scores of the last 20 scores being used to calculate your handicap.
2. You Will Finally Have an Answer to the Question Every Golfer Gets
Every time you meet someone new on the golf course, there is one question that almost always gets asked: What is your handicap?
I got this question all the time throughout high school and college and I never had an answer. This past year, I finally went ahead and registered for a handicap and was able to give an honest answer.
Having a handicap is the easiest and most honest way to compare your golf game to other players. Whether just for judgement or for competitive purposes, it's a good tool to have.
3. All the Easier to Set Goals
Setting goals is something everyone does in life. Sometimes it is to work out more or maybe it is to eat 50 chicken nuggets in one sitting at McDonalds (I got to about 40 nuggets when I tried this).
It is no different in golf, setting goals is the easiest way to try and improve your game. And without goals, it is hard to make meaningful steps forward.
When you have a handicap, setting goals is even easier. Let's say you are a 24 handicap, your goal for this season could be to get below a 20. Or, if you are a 12 handicap, perhaps your goal should be to get to a single-digit handicap. No matter what your handicap is, the motivation to get it lower will prove to be a difference maker.
4. Handicaps Keep the Game Fair for Everyone
Have you ever played someone in golf that you could never beat because he is a much better golfer? The best way to make those matches fair, is to handicap those matches. It allows the good golfer and bad golfer to play on an equal playing level.
Or, if you're a halfway decent golfer and you play someone (i.e.: Matt Scullin, Mallard Creek's Director of Golf) who guesses their handicap and asks for 5 strokes a side while shooting 38-39 – then a handicap is right for you and your opponent.
5. A Handicap Is Typically Required to Play in Most Tournaments
It is required to have a USGA handicap to be able to participate in certain tournaments, events, leagues and other golf competitions. This way, every player / team has a fair chance to compete with the other participants.
It is also required to have a handicap to play in the Fairways Four Ball Championship. More info regarding that is coming soon!
6. It Is Easy to Record and Keep Track of Your Scores
The easiest way to plug in and keep track of your scores when you have a handicap is to get the free GHIN Mobile app on your phone. On this app, you can post a score and also see your stats.
Also at Mallard Creek, we have a computer in the clubhouse that is there for you to plug in your score after your round. You are building a database of your scores when you have a handicap. So if you want to go back and see what scores you were putting up last May, all you have do is go on the app or the computer at Mallard to see that.
You are probably asking these questions:
How much does it cost? Is it expensive? Is it worth it?
The answer is that it is super cheap to get a handicap. If you are a current Fairways Golf Member, it costs just $40 to get a handicap at Mallard Creek. If you are not a Fairways Member, it costs just $50.
When it comes to getting a USGA Handicap, the benefits far outweigh the cost. Get yours today at Mallard Creek… you will be glad you did!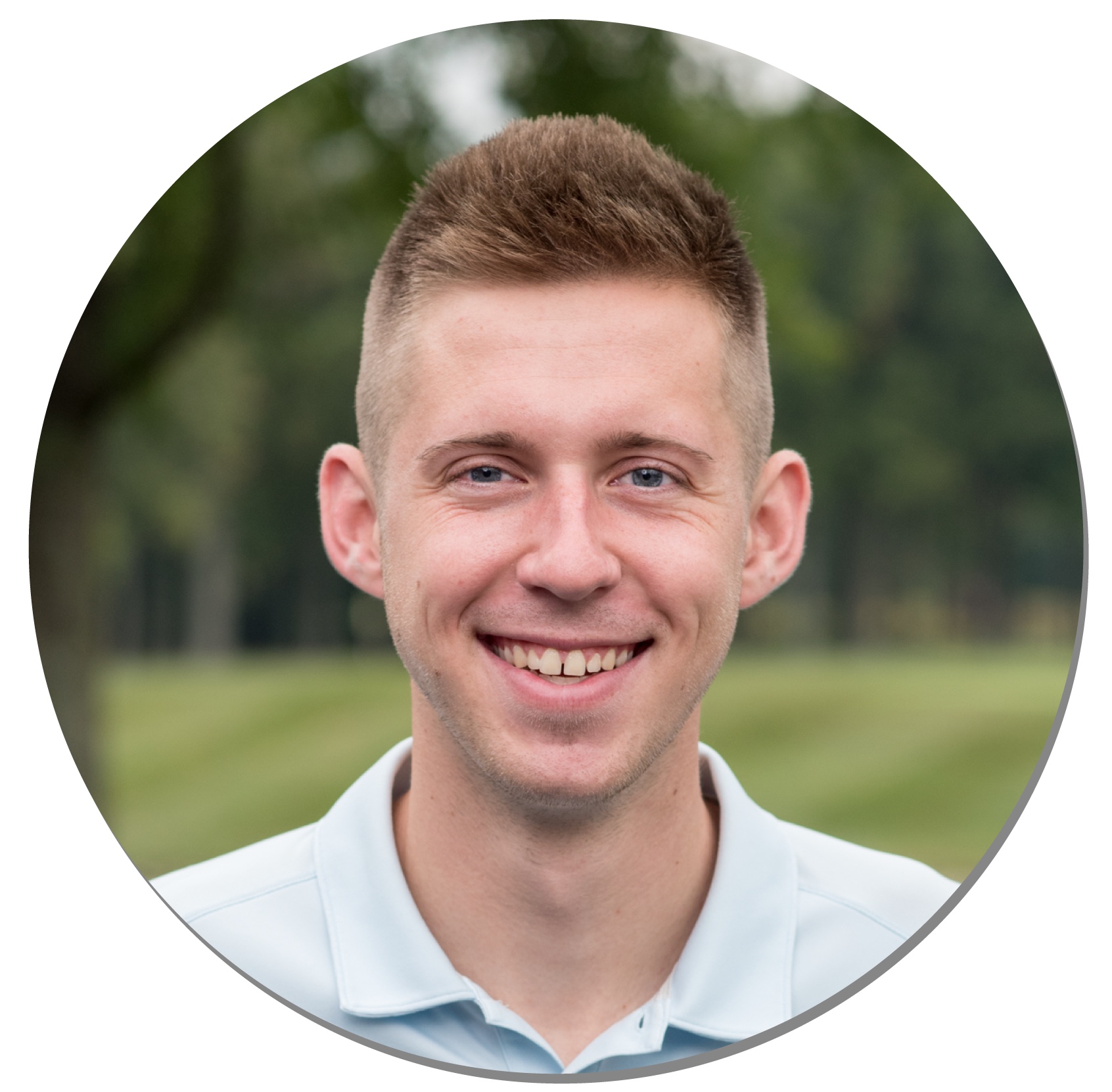 Fairways Golf Membership
---
Matt joined the team at Mallard Creek Golf Club in 2017 after graduating from Baldwin Wallace University where he was a member of the Yellow Jackets golf team.
Matt is 6'4″ tall. And yes, he did play basketball. And no, the weather is not any different up there.