What a USGA GHIN Handicap Can Do for Your Golf Game
Learn how USGA Handicapping works and the benefits it can provide you this season and beyond!
What's your handicap? This if often one of the first questions that fellow golfers ask one another when they find out that they have the sport in common. A lot of times you will hear someone say "Oh, I'm about a (insert totally guessed number here.)" Another common type of response is "I shoot anywhere between 42 to 45 on 9 holes."
We have all been guilty of it at some point in our golfing career. Some folks don't even know how to go about obtaining a golf handicap. Some people don't even know what the word means. So, let's take some time to educate ourselves, and you, on what the handicap system is and why it's important to the game of golf.
Basically, a golf handicap is a numerical measure of your potential in relation to both the golf course and players of varying skill levels. Makes enough sense, right?
This allows players that are highly skilled to compete fairly against someone who might be "working on their game" to put it nicely. Golf handicapping can get pretty complicated. There are equations, definitions, rules, and ever changing policies that can confuse the casual golfer. We are here to make it simple. If you want to go into a deep dive on handicaps and rules then feel free to visit the USGA GHIN site and become more familiar with how the system works.
Below, I have outlined my top-3 reasons why you need to get a USGA GHIN Handicap in 2020 and what it will mean to your golf game as a whole.
If you play golf you should know your handicap. Straight up…no guessing! When you say "I shoot between 42 to 45" on 9 holes that is a 3 shot difference on 9 holes which is a 6 shot difference on 18 holes. If you take part in a friendly match, even if it's just for a hot dog at the turn, then you should be giving or receiving the proper amount of strokes. If you decide to just throw a number out there and have a general idea then you are not doing yourself or your playing partners any justice.
A USGA handicap takes into account the course you are playing, the tees you are playing, and the history of your past scores to determine what your average score should be for that day. Course rating and slope are two terms you will hear often while talking about handicaps. To put it simply, course rating takes the "scratch golfer" and says if you are a scratch golfer and you come out and play Mallard Creek then you will shoot this number.
Let's call a scratch golfer someone who shoots par every time they play….boring, right? With that being said, the course rating at Mallard Creek's – Woods Course is 68.6 from the white tees. This means that a scratch golfer should shoot around 68 or 69 when they come out to Mallard Creek. Which means Mallard Creek is pretty easy for a scratch golfer. A scratch golfer has a handicap of 0, by the way. Now, let's say you travel over to New York and sleep in a parking lot for 6 hours to get on at Bethpage Black, site of the 2019 PGA Championship. If you are a scratch golfer then you will shoot around 77.5 playing from the Championship tees. That's basically a 10 shot swing from Mallard to Bethpage. This creates a big difference in how we measure our abilities in relation to the course and relation to our opponents. It is important to know how course difficultly will change your handicap index. Knowing your handicap can make sure that you are playing the appropriate tees and measuring yourself properly against the courses handicap index.
Now, let's talk about slope rating. Slope rating isn't how steep your hills are at the course. If that were the case, we would score very low on that scale as some of the largest elevation changes you might find at Mallard are walking up to the tee boxes. Slope rating is basically the measurement of how a bogey golfer stacks up against the course and how likely their score is to rise based on course rating. The calculation of slope rating is more difficult to understand, just like golf. Feel free to deep dive here to learn more here. Our bogey rating at Mallard is 89.0 from the white tees and our slope rating is 110. This means that bogey golfers will come out here and shoot a little bit better than your average. That's exactly what we want. You leaving this place and feeling good about your round! Now if a bogey golfer goes out to Bethpage Black then they will be expected to shoot around a 106…woof. The slope rating is 152 at Bethpage so that just shows you how difficult the course can be there for less skilled golfers.
2. Track Your Progression
It's important to know if we are improving or regressing in golf. If you have been striping the ball down the fairway and feeling great about your game, then that is great for you and we're happy that you're happy!
Now, how many strokes are you giving me since you "feel so good" about your game? Golf is a numbers game. From the second you step onto the course you need to know yardages, you need to consider winds and what you make on every hole will eventually add up to your final total for the day. I'm not saying you should base how you feel about your round solely on a number. What I am saying, however, is how will you know you are improving if you do not actually track your progress?
Stop the guesswork and get a handicap! Having a handicap makes everything measureable. For examples, the USGA GHIN service says that you are a 16 and your buddy is a 10 so you should be getting 6 strokes on the 6 hardest holes. This makes things simple and easy and takes out the guess work so that everyone in the group is confident in the setup of the day's game(s). It also takes out the all-too-familiar guess work that takes place on the first tee.
3. Make Games Fair and Equitable
There is nothing worse than standing on the 1st tee and asking an avid golfer what their handicap is and they start hemming and hawing…."I'm not really sure"…"I'll just take ten strokes"…."I shot 94 last time I played." If you are playing any game where betting and cash is involved then you should have a USGA handicap. It's the only true measure of how to make things clear cut and fair. It's worth the $40 to $50 to spend on the handicap. It's worth it because you could stand to make more money by getting the proper amount of strokes you deserve or not giving out too many strokes to your sandbagging buddies.
There might not be gambling at Bushwood but there is plenty of gambling happening at every other course in America and around the world. When you and your 4-some know their handicaps then it sets up for some really cool games. Games like high-low, wolf, and match play events can be a lot of fun and keep things interesting for you and your playing partners. Having something on the line, even if it's just bragging rights, makes the game that much more interesting rather than just hacking it around with no purpose.
Acquiring a handicap is super simple. All you have to do is sign up online here, call in over the phone to (440)748-8231, or stop out to Mallard Creek. After that, all you have to do is play golf and enter your scores; it's as simple as that. You can enter scores into the GHIN App on your phone, go to GHIN.com on your home computer, or you can enter your scores on our pro shop computer that we supply to our GHIN customers. The cost of the GHIN program for Fairways Members is just $40 and the cost for non-members is $50 (no tax).
The USGA has thrown in a ton of extra benefits that come along with your handicap and they include:
One-Year subscription to Golf Digest magazine
Access to register for all NOGA play days throughout the season
Access to register for all NOGA tournaments
Discounts on travel, local entertainment and sporting events.
NOGA Member bag tag
Honorable Mention:
Golfers with Handicaps Have More Fun
What Are You Waiting For?
Get your USGA GHIN Handicap today!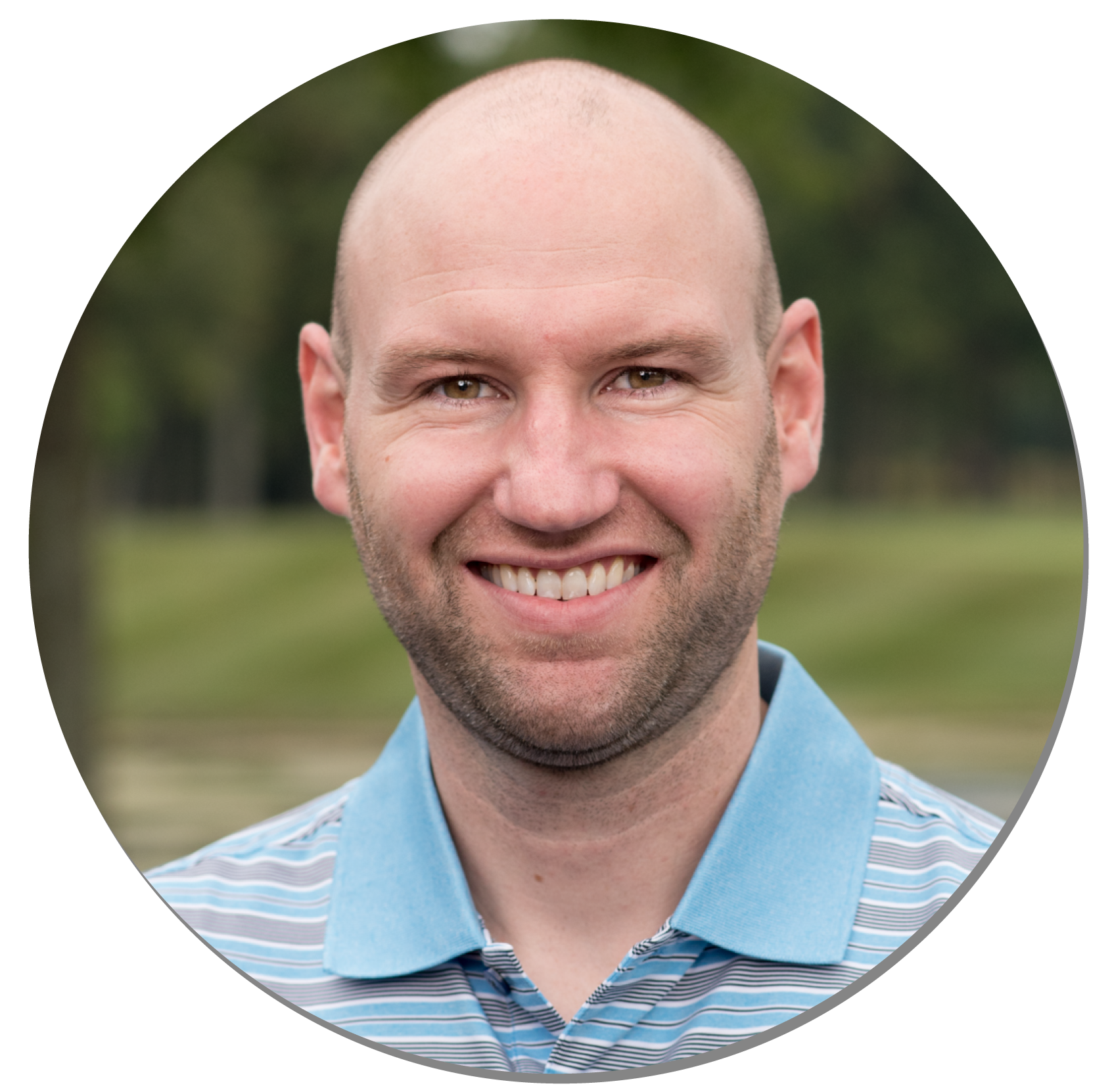 Fairways Golf Membership
Matt Scullin, Fairways Golf
---
Matt has been a part of the team at both Fairways Golf and Mallard Creek for a number of years. An Ohio University graduate and Olmsted Falls High School alum, Matt has been playing golfsince he was 5-years old. He is currently a 9.7 handicap so he's got some room for improvement.
Today, Matt is the Director of Golf at Mallard Creek and the Director of Operations at Fairways Golf. From running outings and leagues to working with members, organizing all of the daily happenings across the Fairways collection of courses to managing staff, Matt has a hand in just about every aspect of golf at the four courses.
In his free time, Matt enjoys spending time with his wife, Allison, and their newest addition to the family, Sonny. He and his wife enjoy traveling, going to shows (concerts, plays, and comedy), and checking out the Cleveland food scene.
Leave a Comment Below
Let us know your thoughts about USGA GHIN Handicapping or anything else golf related!