Welcome to the 2018 Valspar Championship at Innisbrook Resort in Palm Harbor, Florida.
The PGA Tour returns to Florida following a week-long respite in Mexico. The Valspar Championship is the second to last stop for the Florida swing before next week's Bay Hill Invitational.
Played on the Copperhead Course at Innisbrook, the tour's best will have to deal with the dreaded 'Snake Pit' all-week long. Stretching from holes 16-18, the Valspar Championship boasts one of the most difficult finishing stretches you will see on tour.
For the majority of tour players, it's make or break time if they want to be back here in 2019. For the tour's mainstay stars, this offers one of the last tune-ups before The Masters Tournament.
With a star-studded field including past winner Jordan Spieth alongside Sergio Garcia, Henrik Stenson, Justin Rose and Tony Finau. Oh, and Tiger Woods and Rory McIlroy are making their first starts at the tournament this week as well.
Let's get to it!
First things first, a little bit of history
The championship has been played at Innisbrook since the tournament was founded 18 years ago in 2000. This of course is the home of the dreaded Snake Pit. Even though I am sick of Florida golf courses naming 3-hole stretches ALL the time, it does make for great TV. The Snake Pit goes from Hole 16-18.
Hole 16, The Moccasin
Marks the beginning of the Snake Pit. The 16th is Innisbrook's most intimidating par 4, with water stretching the entire right side. A well-positioned tee shot sets up a long second shot to a wide green.
---
Hole 17, The Rattler
A long par 3 to a very narrow green that opens in the back, No. 17 has bunkers and trees protecting both sides of the hole, making birdie a good score. It's no small test, measuring at 215 yards.
---
Hole 18, The Copperhead
The 18th is a beautiful, uphill-finishing hole. This 445 yard par-4 features a fairway that is protected by a number of bunkers on each side. The putting surface, which slopes back to front, is the most treacherous on the course.
Jordan Spieth   17/2
Jordan returns to the Valspar after not playing in the tournament last year.
This is a tournament that he has had a lot of success at. He won here in 2015 and has finished inside the Top-20 every time. Jordan has not had a Jordan-like year so far and that is due to his poor putting. So far this year he ranks 163rd in strokes gained-putting and 181st in putting inside 5 feet. This is what my numbers would like if I was on tour and if you know me, I shake at the knees over 5 footers but this is Jordan Spieth, one of the best if not the best putter on tour.
His ball striking has been solid all year, so if he can get that putter going this week, watch out! Oh, and he's paired with Tiger Woods to get the tournament going. That group might just have some fans following along…
Rory McIlroy   14/1

I expected some big things from Rory in his first couple starts on the PGA Tour after two Top-3 finishes on the European tour earlier this year.
But my god was I wrong. He forgot how to putt at Pebble Beach, he played okay at the Genesis Open and then he couldn't stop shooting 72's at the Honda Classic.
He was like me in high school when I couldn't stop shooting 40's and let me tell you, that is frustrating. I don't expect a great week for him this week in his first start at the Valspar Championship, but honestly now that I don't have any confidence in him, he will probably go out and win. That's how this golf thing works, right?
Sergio Garcia   16/1

Sergio is coming off of a great performance last week in Mexico.
His ball striking was unbelievable but his putter, like it has done a lot in his career, stopped him from winning. The great thing for him is that he is trending towards the right direction heading to Augusta. I expect similar results compared to last week, but we will see if he can solve his putter problems.
Stop me if you have heard this before, but it all comes down to putting for Sergio. Who knows, maybe he gets the stroke going and returns to Augusta National a favorite.
Justin Rose   18/1

Justin Rose has been playing some spectacular golf in recent time.
In his last 13 worldwide starts, he has 3 wins along with 8 other Top-10 finishes. Now I do follow golf a lot and I don't hear about Justin as much as he deserves. He just shows up each week, makes the cut and most likely will finish inside the Top 20.
Will that continue this week? Yes. Will he card his 4th win in 14 starts this week? It's absolutely a possibility.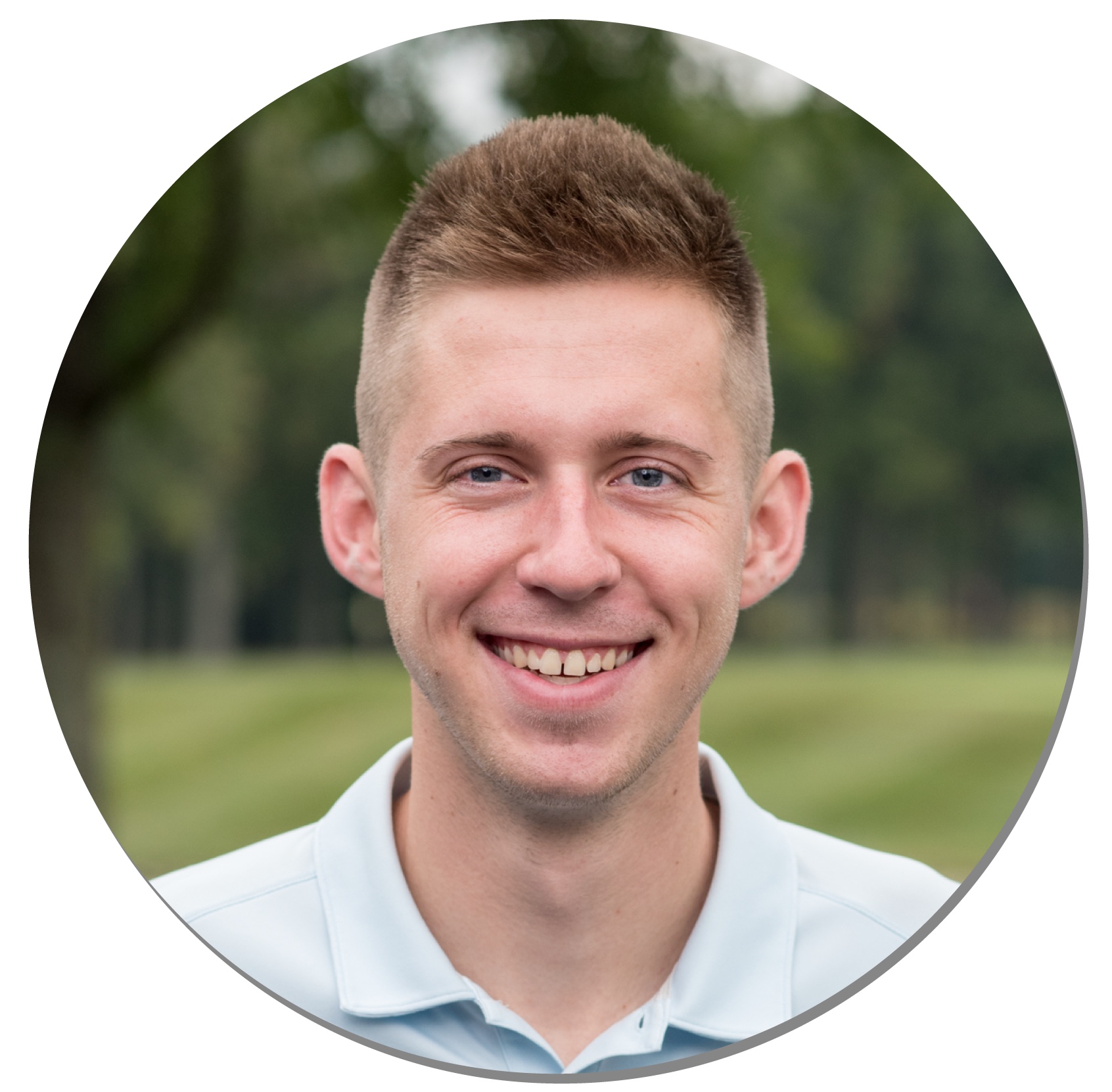 Fairways Golf Membership
---
Matt joined the team at Mallard Creek Golf Club in 2017 after graduating from Baldwin Wallace University where he was a member of the Yellow Jackets golf team.
Matt is 6'4″ tall. And yes, he did play basketball. And no, the weather is not any different up there.
Leave a Comment Below
Let us know who your pick is for this week, what you think of the Valspar Championship or anything else golf related!