Are You a Slow Player?
Dealing with slow play by you or a golfer in your group
We've all dealt with it. Slow play is a common frustration and probably the #1 complaint on any golf course, besides our own game. In this post I will address a number of tips and trick to deal with slow play. Whether it happens in front of you or in your own group there are always ways to improve and deal with slow play in a proper manner. You could even be a culprit of slow play yourself. We've all been guilty of it so don't be ashamed….just get better….and faster!
I was lucky as a kid to be brought up playing the game of golf. My Dad made sure that I was course ready before I even teed off at Riverside Golf Course for my first time (R.I.P. Riverside). He taught me the ways of letting people through, asking to play through, and being patient when you have to be.  I also had a great High School golf coach who made sure that we all kept a respectable pace of play. His mantra was "always walk quickly to your ball and know what you are going to do by the time you get there." Times have changed for me with the whole walking thing, as there is nowhere to put my beer, but the mantra is the same. Keep it moving.
This week we will talk about slow play in your group. Next week we'll tackle the tough stuff, dealing with the groups in front and behind you. Feel free to leave any comments, tips, or suggestions in the comments section below. I'd love to hear your take!
Scullin's Tips and Tricks
Slow play can happen before we even tee off. Don't be the guy that goes into a full on calisthenics routine on the first tee. If you're a guy who needs to warm up and stretch out then do it on the range. Nobody needs to see you doing air squats and lunges on the first tee. If you didn't have time to warm up then by all means, stretch out while the rest of your group tees off. The first tee is the only time that you are allowed to take more than two practice swings.
Whatever it takes to get the muscles going, by all means, make it happen. But do it before it's your turn.
When it's your time to hit, then do just that, Hit the Rock!
Let's talk about practice swings. If you take more than two practice swings anywhere on the course (other than when greenside chipping), you're a slow player. That's right, you've been called out. Your buddies might be afraid to tell you, but I'm not.
One practice swing is preferred off the tee, in the fairway, rough, or that typical punch out of the woods that I'm hitting after my signature over-swung, duck-hook left. Sure, everyone has a routine but if yours involves more than two practice swings then you need to change it up. If you can cut your routine down to one practice swing then you will be doing everyone a favor.
I play with a few guys that don't even take practice swings at all. When I take my one I can feel their beady eyes and hear their long drawn out exhales. These guys treat me like Sergio but I don't let it get the best of me. So in review on practice swings: one is good, two is pushing it, and three is just downright wrong.
When it comes to greenside practice you are allowed to take a few back to back swings to get into rhythm for your chips but you should step up to your ball and fire after those rhythmic strokes as to keep that tempo going.
For putting, two practice strokes is fine as well. Line up your putt while everyone else is getting ready for theirs and you will be ready to go when it's your turn. Walking back and forth from behind your putt to behind the hole should be reserved for the pros. If you want to look at your putt from a different angle then do it when your partners are getting ready for their putt. I doubt looking at your 45 footer from both sides of the hole is going to help you make it. That 45 footer is more about pace than anything. Get the ball around the hole and make your 2 putt. Easier said than done, I know.
When it's your turn, Take It! Don't be the guy / gal that's telling your story while everyone else is waiting for you to putt. Feel free to partake in conversation while you're getting ready or while your partners are gearing up but when you or anyone addresses their ball then cut the conversation and get back to it after your shot or their shot is hit.
Play Ready Golf. Your foursome should establish this rule on the first tee.
Sure, golf is an honorable game but let's leave the honors to the pros. If you're ready to go and one of your playing partners hasn't got to their ball then by all means, grip it and rip it. As long as you are playing safely and not trying to hit when it is someone else's turn then you are good to go.
You don't have to wait for the guy that has hacked it up a few times behind you. Be ready to hit your shot when it's your turn. Know your distance, pick your club, take your practice swing, and go. Playing good golf takes good rhythm and tempo. Think of your pace of play just like your golf game you have to have good rhythm and tempo to get things going.
Also, when riding up or walking to your next shot, think about the options you have so that there is less time spent contemplating your decision.
Get off of your phone, bro!
You came to the golf course to enjoy a round of golf with the company of your friends. Phone calls happen and sometimes we have to take them, but if you're carrying on a casual conversation then you're being flat-out rude, dude. If you have to pick up your phone then let whoever is on the other line know that you have to make it quick. Or text them back: "Golfing with friends. I'll call you when I'm done."
Golf is a time for us to get away from the hustle and bustle of everyday life. We get to ignore our devices and enjoy nature, the company of friends, and the feeling of puring a 5 iron to 12 feet to try and save your par. Make sure that you silence your phone as well. It is tough to concentrate when somebody's phone ringer is going off when you are addressing your golf shot. It happens to everyone, so do us all a favor and turn it off or silence it before the first tee.  You will enjoy your round more yourself as well!
Be ready for the next hole. Park your cart or your golf bag in a spot that lines up with your exit from the green and walk/drive to the next tee. This does NOT mean pulling your cart up next to the green so that all you have to do is step down and you're on the fringe. This means park the carts on the path around greens and be ready to get to the next hole.
Don't hit your 40 yard pitch shot and leave your cart in the fairway so that you have to walk all the way back. The guys behind you who are throwing up their hands in the air at you have all the reason to do this if this is how you exit a hole.
In closing, the reasons for slow play are abound. We know that sometimes it's not even you…it's us! Golf courses get busy with leagues, outings, or just jam-packed with tee times and there are just times when there is nowhere to go. In those times make sure to enjoy the sunshine, the company of your playing partners, and stock up when the beverage cart comes around.
And always remember that a slow or bad day at the course is absolutely better than a good day at the office.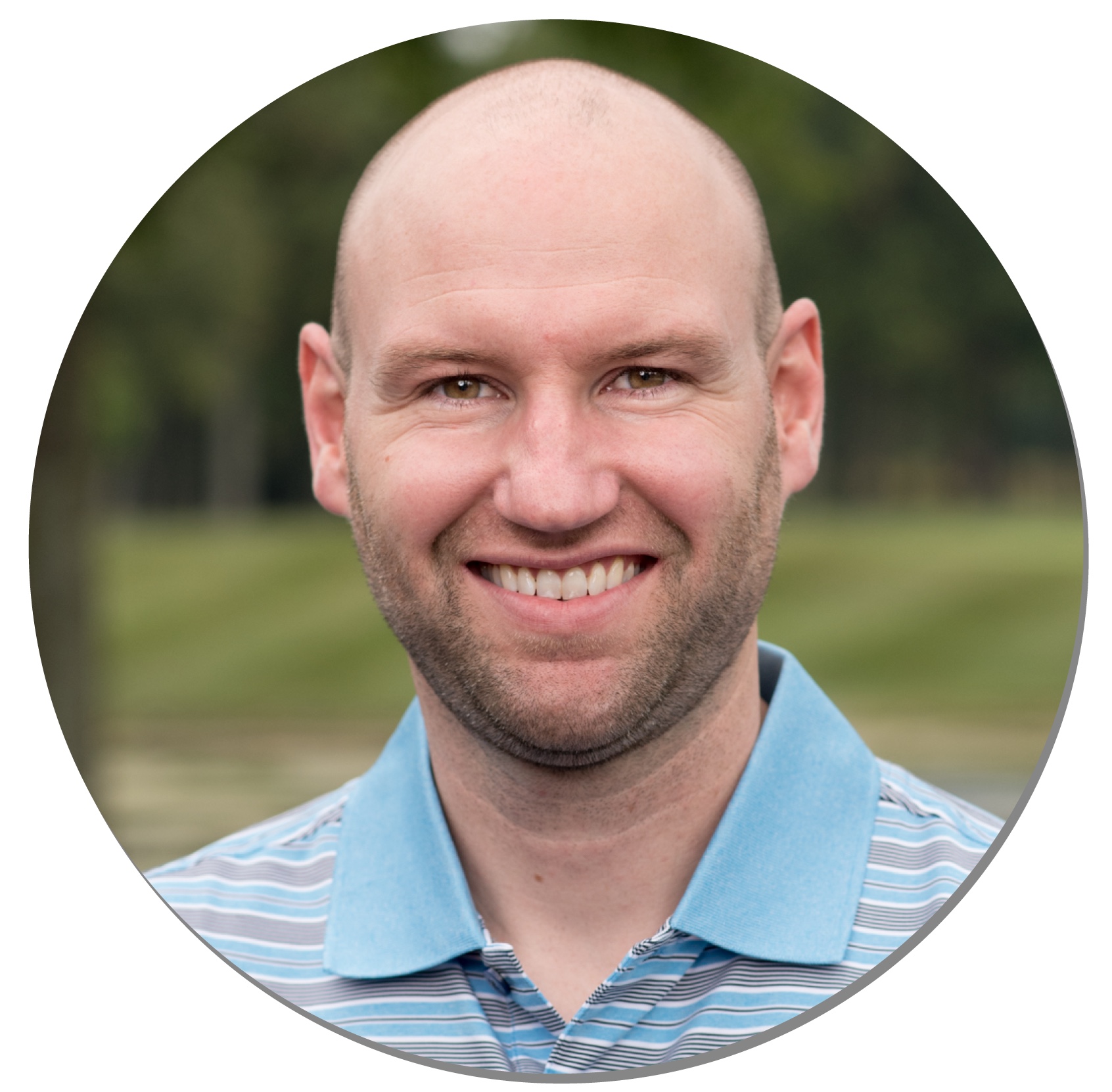 Fairways Golf Membership
Matt Scullin, Fairways Golf
---
Matt has been a part of the team at both Fairways Golf and Mallard Creek for a number of years. An Ohio University graduate and Olmsted Falls High School alum, Matt has been playing golf since he was 5-years old.
Today, Matt is the Director of Golf at Mallard Creek and the Director of Operations at Fairways Golf. From running outings and leagues to working with members, organizing all of the daily happenings across the Fairways collection of courses to managing staff, Matt has a hand in just about every aspect of golf at the four courses.
In his free time, Matt enjoys spending time with his fiancée, Allison, cooking up new dishes and golfing with friends and family.
Leave a Comment Below
Let us know who your pick is for this week, what you think of the AT&T Pebble Beach Pro-Am or anything else golf related!
Absolutely Unlimited Golf
Join for $0 down with 6 months of no interest
Don't just take our word for it