How Will Tiger Woods Fare in Second Tournament of 2018?
The early part of the tour season leading up to the year's first major, The Masters, can seemingly pass with little excitement. In 2018, however, that has been anything but the case. From having some of the most playoff finishes in recent tour history to Tiger Woods returning to start his 2018 comeback campaign, golf fans everywhere have had something to get excited about.
Woods, who finished T-23rd at The Farmers Insurance Open, will return to Riviera Country Club this week to compete in The Genesis Open. Riviera is the sight where Tiger first played a tour event as an amateur at the age of 17.
25 years, 14 Major Championships and more than a dozen injuries have passed since Woods first played at the Los Angeles area club.
But how will Woods handle this return of sorts after not playing in this event in over a decade?
Thursday: 2 to 6 p.m. ET — Golf Channel
Friday: 4 to 8 p.m. ET — Golf Channel
Saturday: 2 to 3:30 p.m. ET — Golf Channel  //  4 to 7 p.m. ET — CBS
Sunday: 1 to 2:30 p.m. ET –– Golf Channel  //  3 to 6:30 p.m. ET –– CBS
Farmers Insurance Open Results
Tiger Woods returned to action in his first PGA Tour event of 2018 at The Farmers Insurance Open at Torrey Pines. With expectations and predictions mixed, it was anyone's guess as to how well Woods would perform and how much stock should be put into both the good and bad takeaways from his play.
Grinding out his Thursday and Friday rounds, Woods managed to make the cut by 1 stroke with some relatively clutch play down the stretch Friday afternoon.
Overall, his swing appeared to be without hesitation. From teeing off to shots buried deep in the rye-grass rough, he took a number of heavy gashes throughout the week without causing himself any noticeable discomfort.
Through all four rounds, Woods was unable to find any rhythm or control with his driver. He missed more than 70% of the potential fairways – a number that is grounds for disaster on tour. While he did swing with an average swing speed of 118 mph and managed to average 302 yards off the tee, he will need to hit more fairways. That much is an absolute truth.
While the driving may have been bordering on horrid, his short game was impressive. In fact, had it not been for his tight chipping and quality putting, he would have stood no chance of making the cut.
All in all, Woods finished T-23rd in his first start of 2018. His score of 3-under par was just three strokes back of a Top-10 finish.
For Tiger fans, it was an uplifting tournament and one that has been cause for many to believe this season will include a tour win – at the least. For non-Tiger fans, the driver miscues were ammo for the argument that Tiger will not be relevant again on tour.
Where Tiger Needs to Improve at Riviera
Focus #1: Driving Accuracy
---
Focus #2: Approach Shots
---
Focus #3: Around the Green
---
Focus #4: Jitters & Adrenaline
---
Focus #5: Health
Focus #1: Driving Accuracy
After hitting only 30% of the fairways at Torrey Pines, it is no secret as to what part of Tiger's game needs the most work: his driving.
While Torrey Pines offers a more open layout, Riviera Country Club is much tighter and places a greater demand for accuracy. There are certainly risk vs. reward tee shots aplenty at Riviera, but those won't make much of a difference for a player hitting less than half of the fairways.
Currently, the tour average for fairways hit is 61%. With Woods being at about half of that, it is a must fix… and an immediate one at that. Scoring on tour is difficult as is, but scoring from the rough and when unable to reach par 5's in less than three shots is just about impossible.
Absolutely Unlimited Golf for two years
Join for $0 down with 6 months of no interest
See what current Fairways Members are saying
As disastrous as the driver may have been, Woods did some impressive work with his approach game at Torrey Pines.
Overall, the Big Cat managed to hit 58% of the greens, just 9% off of the tour average. That's some great scrambling considering he was often 20-40 yards away from the fairway.
However, Woods did only go for the green on two of four occasions, hitting two of those greens. When it comes to competing atop the PGA Tour, hitting par 5's in two needs to be a priority.
All of that said, Tiger did tally 1.534 strokes gained total. That's good enough to rank in the top-25 on tour.
At Riviera, his approach game will be dependent upon his driver. Look for him to hit more fairways and improve upon his already solid iron game.
Focus #3: Around the Green
Coming into his previous start, it was Tiger's short game that most felt uneasy about or expected the least from.
That could not have been any different. With an average of just 1.7 putts and 27 putts per round, it appears Woods has begun to get back into the groove of putting. In fact, he gained .889 strokes from his putting, which ranks 16th on tour this season. And, there were no three-putts through his first 72 holes.
As good as it all was, there were still some blunders along the way. Woods chipped through a green late in his Friday round and missed a near gimme due to a fan screaming on Saturday.
Riviera will offer a different kind of test. With some of the most difficult greens on tour and very tight lies around the greens, improving upon his already solid short game numbers will be of high importance for Woods this week at The Genesis Open.
Focus #4: Jitters and Adrenaline
While playing golf frequently and practicing long hours can help get any player ready for the big stage, there is always some adjusting needed. It is impossible to replicate the atmosphere and buzz on tour, and Woods himself admitted he felt some of those jitters at Torrey.
Staying within his swing and finding a good rhythm will be key this week. A veteran of the PGA Tour, this is more a matter of when Tiger will feel calm under pressure than if he will.
But, if he wants to claim another green jacket at this year's Masters Tournament, finding himself in high-pressure golf on the weekend will be a large help.
It doesn't matter if you like or dislike Tiger Woods. The game, from the tour all the way down to the local driving range, is flat-out better when Tiger is playing and playing well.
With his spinal fusion surgery in the past and all signs pointing to a fully healthy Woods in 2018, the goal is simple: stay healthy and able to compete.
Another injury for Tiger would be an enormous setback and one that could end the career of one of the greatest athletes to ever live.
Genesis Open Prediction:
Tiger Makes the Cut and then Some
While Torrey is certainly an easier test of golf than Riviera will provide this week, I still think Tiger comes out and performs better than his previous effort.
If his driver is improved (and he is using a new shaft now) and he is hitting fairways, then it will be all systems go for Tiger to make a run to try to win. And, if it is not all that good, he will still be able to use the 3-wood and 2-iron to get off the tee and put himself in play.
As mentioned, Riviera Country Club features some of the most difficult-to-putt greens on tour. If his short game is still on point, then this could serve to help him gain strokes on the rest of the field.
Overall, I expect we will see Sunday Tiger in red with a chance to climb to the first page of the leaderboard. I don't expect a win by any means, but what a story that would make for in the early part of the 2018 season!
And if he doesn't perform and misses the cut, then it is on to the next one for Woods. He may play next week at The Honda Classic, although that has not been confirmed.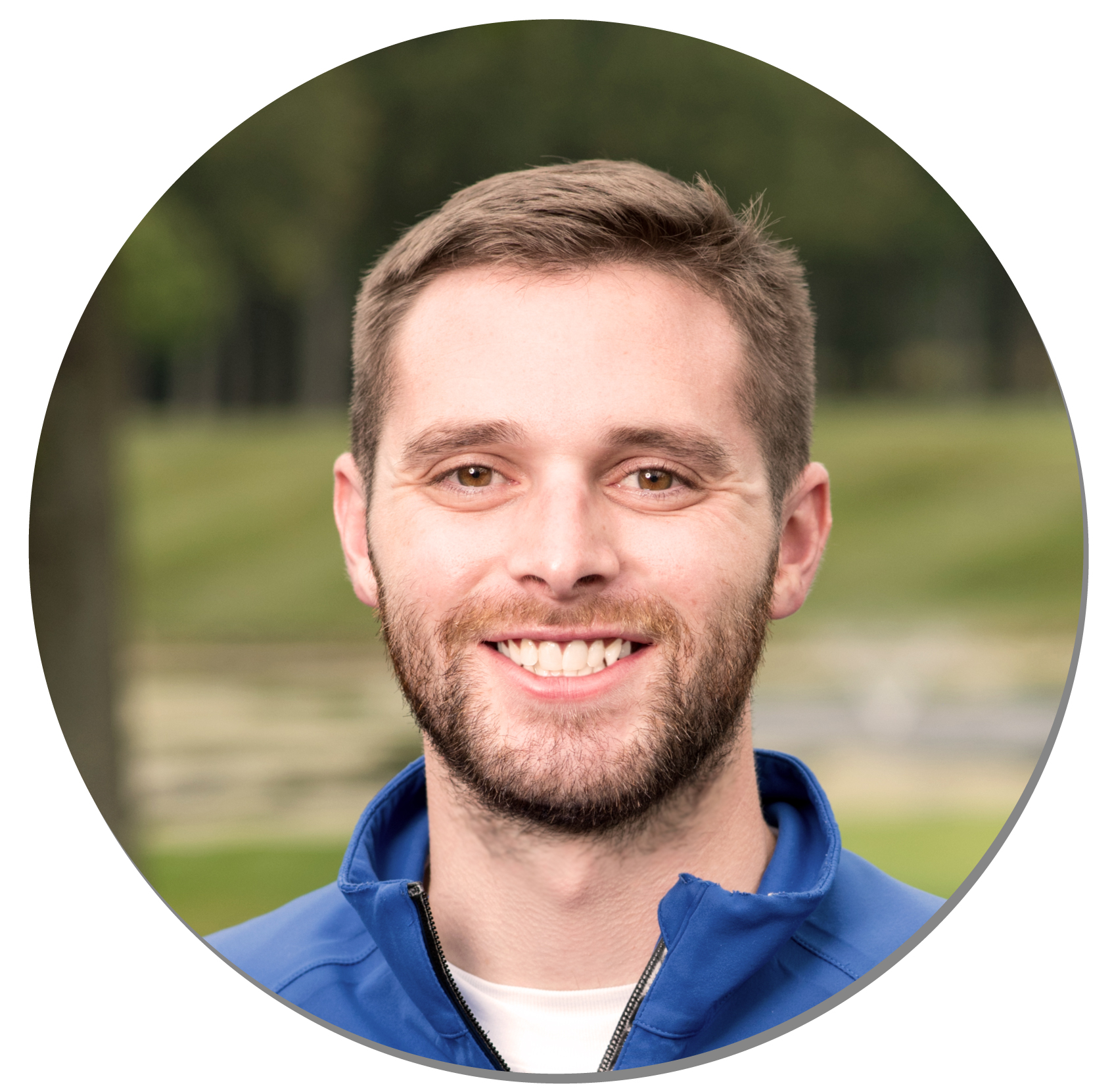 Neil McGrew
Fairways Golf
Fairways Golf Membership
Let Us Know What You Think
How do you think Tiger Woods will perform at The Genesis Open? Or the 2018 season for that matter.