2018 Arnold Palmer Invitational Recap
Another fantastic week is in the books on the PGA Tour as the 39th Arnold Palmer Invitational provided a thrilling finish.
As usual, the big names on tour did not disappoint when it comes to playing the historic Bay Hill Club and Lodge located just outside of Orlando, Florida. By the time it was all said and done, Rory McIlroy's spectacular Sunday charge catapulted him up the leaderboard to secure his 23rd PGA Tour win by three strokes.
Finishing at 18-under par for the tournament, McIlroy's winning score is the second lowest to win the Arnold Palmer Invitational since 2004.
Rory McIlroy Wins with Sunday Round of 64 (-8)
Rory McIlroy returned to the winner's circle again following an exciting final round that would be the best of anyone in the field on Sunday. The bogey free round, that featured 5 birdies on the backside, propelled McIlroy up the leaderboard where no other players could catch him.
When Rory is on, he is undoubtedly one of the best golfers in the world. And yesterday proved to be a nice reminder of what a focused and in rhythm McIlroy can do – bringing any golf course to its knees.
Rory's last trip to the winner's circle was also the same day that the late Arnold Palmer passed. Instead of a celebration of McIlroy's 2016 Tour Championship victory, that post-tournament press conference became one of reflection and admiration for one of the game's greatest players ever.
It was not always a perfect relationship between Arnold Palmer and Rory McIlroy. In 2012, Palmer was none-too-happy with the idea that Rory would not be playing in the Arnold Palmer Invitational.
In response to McIlroy's lack of commitment to the The King's tournament, the always candid Palmer responded, "I'm going to tell you something: If he doesn't come and play Bay Hill, he might have a broken arm and he won't have to worry about where he's going to play next."
McIlroy did not play in the tournament that year. In fact, it was not until 2015 that he added Bay Hill to his annual circuit of tournaments.
Egos aside, Palmer and McIlroy met for dinner following his first round at the 2015 Arnold Palmer Invitational. "I was just mesmerized for that two hours that I spent with him," McIlroy reflected. "So much time for everyone and I was very fortunate to spend that time with him."
Fast forward to 2018, and Rory McIlroy made a Sunday charge up the leaderboard for ages. It was a charge that resembled so much of what made Arnold Palmer, and the game of golf, fun and exciting for everyone watching.
"I wish he would have been at the top of the hill to shake my hand when I came off the 18th green there," he said, "but hopefully he's proud of me with the way I played that back nine. I tried to be as aggressive as I could and tried to take on shots when I needed to, just like he would have. So yeah, it's sort of come full circle since that day."
Tiger Woods Continues To Progress; Finishes T-5th
For the second consecutive week, Tiger Woods was in contention on Sunday while donning the iconic red and black. And, for the second consecutive week, Woods final round toed the line between excitement and frustration.
While he did not play well enough to get the job done and win his 9th Arnold Palmer Invitational, Woods is still finding positives to build off of in this most recent comeback – one in which he was unsure of what to expect from his body, let alone his golf game.
"I've gotten a little better, a little bit sharper, and I worked my way up there into the leaderboard back-to-back weeks and had a chance, which is nice.," explained Woods following his final round 69.
"I'm starting to piece it together tournament by tournament, and each tournament's gotten a little crisper and a little bit better."
With Woods, and any other golfer, consistency is the key. Sunday's round marks his tenth straight tournament round with a score of par or better. Solid finishes in these past two tournaments have shown that Tiger is still able to compete and that for all intents and purposes, he is on the right track.
In the 5 tournaments Woods has played since returning to the PGA Tour, he has stringed together impressive results:
T-23rd, Farmers Insurance Open
Missed Cut, Genesis Open
12th, Honda Classic
T-2nd, Valspar Championship
T-5th, Arnold Palmer Invitational
In those tournaments, his short game has been more than impressive. This week, he was second in the field in terms of strokes gained around the green.
So far, it has been his driving of the ball that has proved problematic. He is hitting it an average of just over 304 yards (36th on tour), but only finding 51.6% of the fairways.
All of that said, his strokes gained total of 1.8 currently ranks 7th on tour. That means he is finding a way to score even with his driving issues.
Now, it is a matter of fixing the Big Dog. The driver is a key to success at Augusta National, where Woods is the current Vegas favorite.
Rose, Stenson Impressive On Big Stage
Justin Rose once again showed up and performed well, finishing in 3rd behind Rory McIlroy and Bryson DeChambeau.
For Rose, this marks his 4th top-10 finish in his previous 5 starts. After a shaky start to his round on Thursday in which he was 4-over par through his first 6-holes, Rose quickly got it going and played his final 12-holes at 7-under. He kept his momentum going through the weekend, where he carded back-to-back 67's. A triple bogey on Thursday at the par-4 11th is ultimately what kept Rose from a playoff on Sunday.
If you recall, Rose was close to breaking through at The Masters in 2017 where he finished as a runner-up to Sergio Garcia. As we continue to see him find his groove heading for Augusta, Rose could and should be a popular pick to add a green jacket to his collection.
Henrik Stenson appeared to be in full command of the tournament from the first round on. He opened with an 8-under par 64 on Thursday and was the leader all the way through the first 54-holes. Unfortunately for Stenson, his rounds of 71 on both Saturday and Sunday were not enough to hold off McIlroy late in the day Sunday.
Stenson can be one of the more streaky players on tour, but at this point he also seems to have the unlucky knack for timing his great play up when other players are doing the same. In Major Championships, Stenson has 11 Top-10's and just one victory.
As we get to the main part of the PGA Tour schedule and closer to the majors, expect to see Henrik again compete well and perhaps find a hot streak. As is the case with McIlroy, Stenson is one of the hardest players to beat when he is on top of his game.
With 2018 being a Ryder Cup year and hosted in Europe, McIlroy, Stenson and Rose are all playing well enough to carry the Europeans at the top end.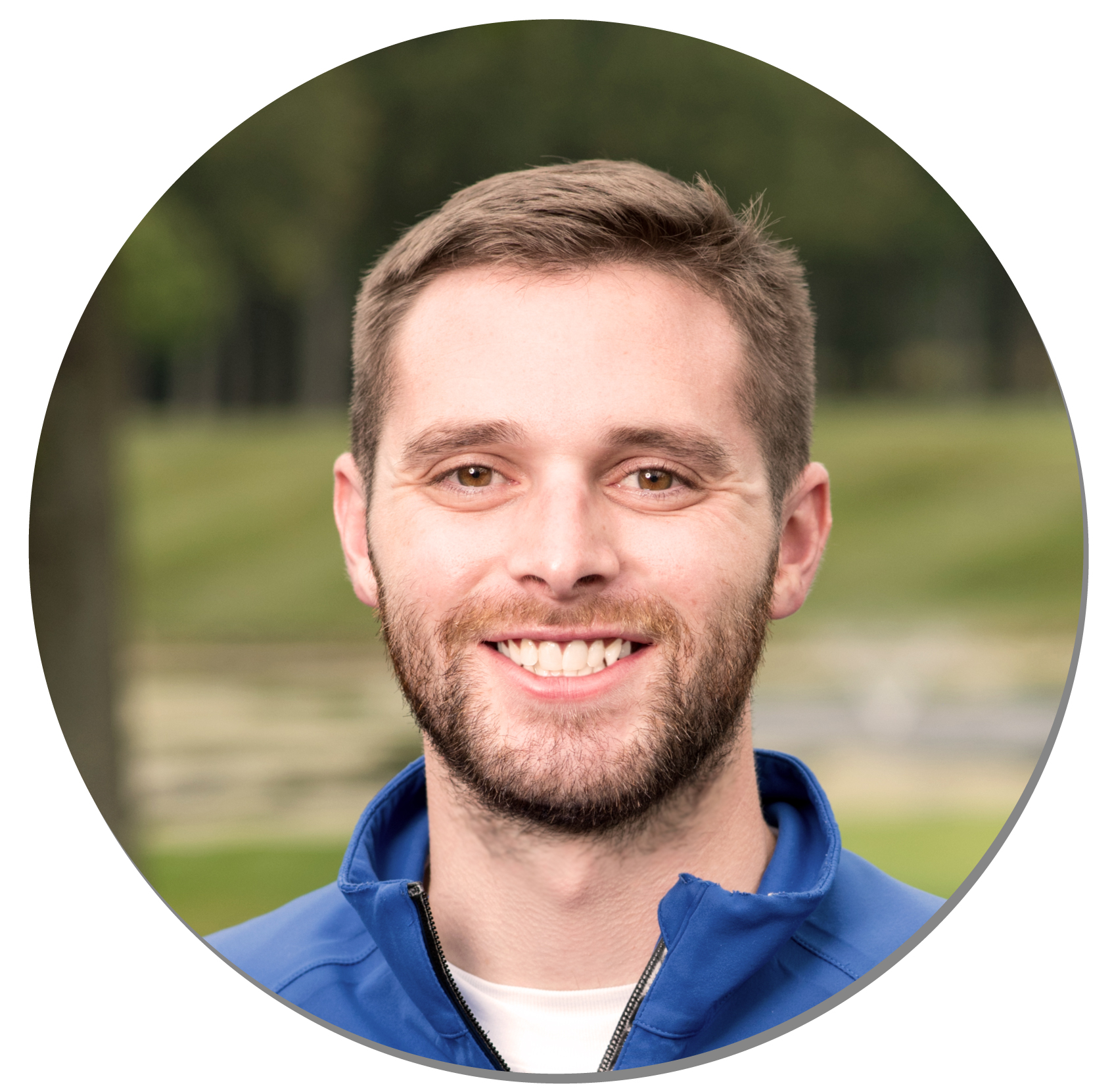 Fairways Golf Membership
Neil McGrew, Fairways Golf
---
Neil has been working in the Northeast Ohio golf industry since he was 12-years old, when he started caddying on the westside of Cleveland. After caddying, Neil joined the team at Mallard Creek Golf Club in 2010 as a Cart Boy while attending Olmsted Falls High School and playing on the Varsity Golf Team.
Neil studied PGA Golf Management at Coastal Carolina University and graduated in 2014. He then served as the Director of Golf at Pine Brook Golf Links for two seasons before becoming the Marketing Director for Fairways Golf in 2016.
You can find Neil at any of the courses, although he spends most of his time at Mallard Creek. You can also tune into 92.3 The Fan's Golf Show on Sunday mornings, where Neil is an occasional guest host of the program.
What Did You Think of Rory's Win?
Let us know your thoughts in the comments below: