2018 Valspar Championship Recap
The 2018 Valspar Championship is in the books and proved to be one of the most exciting and fun to watch PGA Tour events of the young season.
Played at the Innisbrook Resort on the Copperhead Course, the Snake Pit lived up to its name. A challenging, but relatively short track by PGA Tour standards, the course did not give up much in terms of scoring.
By the time it was all said and done, Paul Casey managed a one-stroke victory with a score of 10-under par. The win was Casey's first since the Shell Houston Open in April of 2009. Finishing behind him in a T-2nd were Tiger Woods and Patrick Reed.
From Casey's breakthrough win to Tiger Woods reemergence as a contender, Ryder Cup implications to potential storylines for The Masters, we have you covered with our full 2018 Valspar Championship recap.
Paul Casey wins for first time in nearly in a decade
Paul Casey began his round on Sunday at 6 off of the lead. Casey then managed to make 7 birdies against just 1 bogey to card an impressive 6-under 65. His Sunday round put him at 10-under par for the tournament and made him the clubhouse leader with an hour or so left in the tournament.
Casey, a 40-year old veteran of professional golf, controlled his game and nerves while knowing he was holding off perhaps the greatest golfer to ever play: Tiger Woods.
It had been nearly ten years since PGA Tour fans last saw Casey win an event on American soil. However, it is not surprising considering his fast start to the season. In the 7 events he has played, Casey has made the cut in all of them and placed in the top-10 3 times. In fact, he places outside of the top-25 only once in those 7 events.
Perhaps the most impressive part of his victory is what it comes on the heels of. The week prior to the Valspar Championship, Casey lost a friend after a lengthy battle with cancer. Following the tournament, he dedicated the trophy to his friend.
No matter who the athlete is or what sport they play, the ability for a player to go out and block a personal tragedy is sublime. And to win under those circumstances is one of the things that makes sports spectacular.
While a majority of golf fans would have loved to have seen Tiger Woods get that comeback victory (myself included), I think we can all await that moment and appreciate Casey's win and the meaning within it.
"It's the only time he's congratulated me immediately after a victory," Casey said. "Normally, it's the other way around. That's something special. Just really cool. I'm sure he was disappointed he didn't get the victory. I actually thought he was going to win today before the round started. I thought it was just teed up beautifully for him. I said a couple times, 'If I don't win this thing, I actually want Tiger to win it.'
"I'm glad it's this way."
Originally planning to play in this week's Arnold Palmer Invitational, Casey has since withdrawn to fly home and attend his friend's funeral. He will be back in action at the WGC-Dell Technologies in Austin the week following the API.
A question of when, not if for Tiger Woods
Tiger Woods came within 2 feet of making a spectacular putt on 18 to force a playoff. But, it simply was not meant to be – at least not this week.
Following a fantastic Saturday round of 4-under par, Woods managed a 1-under par on Sunday. It was obvious throughout his round on Sunday that his approach game was not as crisp as it was the days prior.
"I didn't feel that sharp with my iron game," said Woods, "I played very conservatively into the greens because I wasn't as sharp as I was Saturday and just tried to hopefully get a couple good numbers and fire at a few flags. I kept getting the half club, just one of those days I couldn't quite get the full club."
And after all of that, Tiger Woods came up just one stroke shy of a playoff.
While Tiger and most golf fans are surely disappointed that he couldn't get one more putt to fall to have a chance to win, the progress he has made is undeniable.
In just four events, he has made significant strides towards the process of getting back to being the world's most dominant golfer.
T-23rd at The Farmers Insurance Open
Missed Cut at Genesis Open
12th at Honda Classic
T-2nd at Valspar Championship
Following Sunday's performance, Tiger is now 43rd in the FedEx Cup ranking. Most importantly, he appears healthy and poised to continue improving.
He will be back in action again on Thursday at the Arnold Palmer Invitational at Bay Hill. Returning to a tournament he has won a record 8 times on the heels of a T-2nd finish, Woods will be a popular pick to win this week.
Regardless of how well Woods fares this week at Bay Hill, it is clear that he is in fact back. It is no longer a question of if Tiger Woods will win again, but when. And that appears to be coming sooner than later.
Since returning, he has the 5th best scoring average on tour, is 11th in strokes gained and owns the 2nd best one-putt percentage. Oh, and he has the 2nd highest swing speed on tour to boot. The stats do not lie – this is not the Tiger Woods we have seen the better part of the previous 5 years. And while it may not be the Tiger Woods of the early 2000's, he's still playing at a level worthy of praise.
As Jason Sobel (ESPN) wrote this morning about his own doubts towards Tiger's prospects of winning, "Or maybe we — and yes, by "we" I mean "I" — just didn't see the whole picture. Maybe we were guilty of living only in the moment, of failing to see the forest through the trees. Maybe we somehow forgot that this is a guy who spent the prime years of his career making the impossible look possible."
And when Tiger is on the prowl, the proverbial needle is moved like no other competitor on tour can do. Saturday's coverage was the most-watched Saturday golf event in more than 12 years. That growing excitement towards golf around the globe is something that cannot be replicated by anyone.
Patrick Reed falls back on final hole
Patrick Reed – you either love him or you cannot stand him. One of the more vexing and polarizing players on tour, Reed is never one to shy away from the spotlight. Reed is more likely to put a bulls-eye on his back and shine the spotlight right on himself.
For much of the round on Sunday, it seemed as though Patrick Reed would at least be in a playoff with Casey at 10-under par. Then, Reed in his antagonizing red and black Sunday clothes (really, man?), did the unthinkable on the green at 18.
Facing an uphill putt for birdie and to capture the lead, Reed misjudged the speed and failed to get the ball up the slope, let alone near the hole. Instead the ball rolled back to where he first putted and Reed was left to salvage a bogey to finish 1-shot back on Casey at 9-under par.
All while Tiger Woods stood in the fairway and watched the once self-proclaimed 'top-5 player in the world' crumble.
While I am not a big Reed fan outside of The Ryder Cup, I do still appreciate his performances and how good he can be. Overall, I don't know what to make of his career to this point. Is he very good? Absolutely! Is he fun to cheer for and someone I truly feel makes the game of golf better? That's probably a no.
Corey Conners flashes skill, finishes T-16th
Kent State graduate Corey Conners certainly performed better than any would have predicted this past week. The young professional, who is just 26-years old, managed to hold the lead after the first 3 rounds of the tournament.
After turning pro in 2015, Conners has done well this season to position himself for some future success. In 11 events, he has made the cut 10 times. This week was his first finish in the top-25. For tour players who are not mainstays, this is exactly what you need to do keep that tour card until the breakthrough win happens.
For Conners, that win was not meant to be this weekend. Imagine this: You're 26-years old and the 54-hole leader with a chance to win your first PGA Tour event. And that just so happens to be when Tiger Woods is making a charge and has a chance to win. Overall, a final-round 77 is not all that bad. Hey, if nothing else, he bested Snedeker's round of 78.
High scores happen on tour and Conners has nothing to be disappointed about going forward. He led a tournament with a phenomenal field and improved his prospects of staying on tour.
In a week where Jordan Spieth, Rory McIlroy, Tony Finau and a bevy of others failed to make the cut, Conners has a lot to be proud of.
With a lot still to prove, this could be the confidence boost that propels him to success in 2018 and beyond.
All roads lead to Augusta, Georgia
The Masters Tournament is less than a month away, and this season's build up to the year's first major is as good as it gets.
With the veterans of the tour showcasing their ability to win and the young crop of talent vying to challenge, The Masters is set to be one of the more exciting majors in regards to storylines.
Phil Mickelson – After winning the WGC-Mexico Championship, Lefty appears to have his game back in check. It had been over 4 years since he last won on tour, but his 43rd victory could be what propels him to another win at Augusta National this season.
Tiger Woods – He's back! After this most recent performance, Tiger Woods is back and finding himself in contention. What greater storyline in all of sports than him completing his comeback with a 15th major this April?
Jordan Spieth – It has been an up and down season for Spieth early on, but we all know how well his game sets up for the test ahead. With 3 majors to date, Spieth has the chance to add another at the young age of 24.
Justin Thomas – Justin Thomas is playing spectacular golf, although that's becoming more of the norm for him. He has 2 wins in his last 8 starts along with 4 top-10 finishes. In fact, he has yet to finish outside of the top-25 in those starts. His win at The Honda Classic was a dominant win and he then followed that up by going head-to-head with Mickelson in a playoff at the WGC-Mexico Championship. Could Thomas win The Masters and make it his second straight major win?
Jason Day – After a year of taking a majority of time away from golf, Jason Day has returned to the tour with good form this season. He most recently won The Farmers Insurance Open at Torrey Pines and will be a player to watch.
Sergio Garcia – He played well again this week at The Valspar and finished T-4th. As usual, his irons were world-class and he made some putts. If he has his putter going, Sergio could absolutely make a repeat him at Augusta in April.
Justin Rose – He was oh so close to winning in 2017 and has kept his form since. He finished one-shot behind Garcia this week with a score of 7-under par. He has the game and the ability to play under pressure, it is simply a matter of whether or not he is converting his chances and executing on scoring holes.
Anyway you look at it, this beginning of the 2018 PGA Tour season has been one of the best in recent memory. From the storylines to the performances, the tour's players have provided golf fans with a little bit of everything that makes this game great.
Buckle up… the season's just getting going and it's going to be a great one!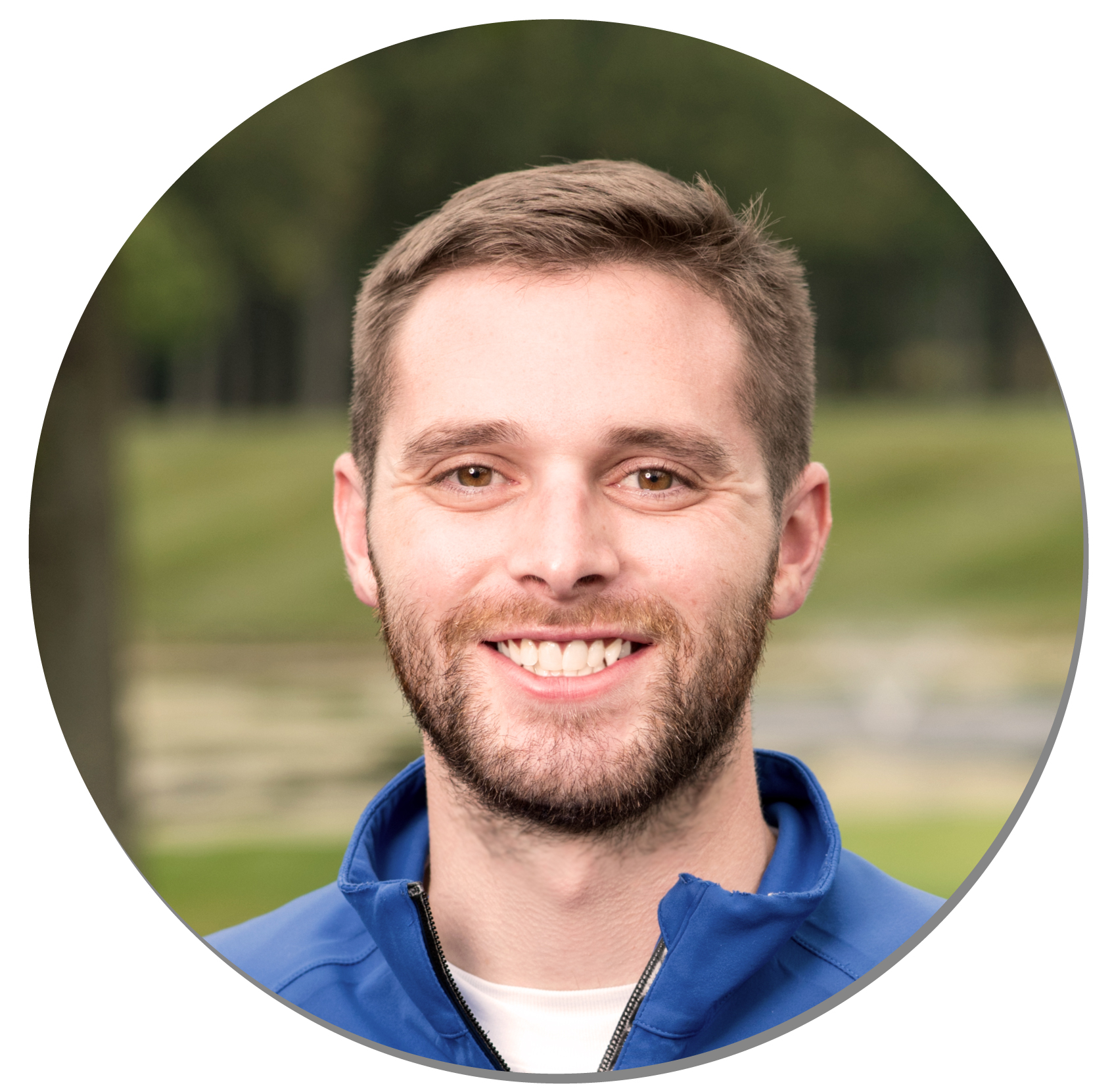 Fairways Golf Membership
Neil McGrew, Fairways Golf
---
Neil has been working in the Northeast Ohio golf industry since he was 12-years old, when he started caddying on the westside of Cleveland. After caddying, Neil joined the team at Mallard Creek Golf Club in 2010 as a Cart Boy while attending Olmsted Falls High School and playing on the Varsity Golf Team.
Neil studied PGA Golf Management at Coastal Carolina University and graduated in 2014. He then served as the Director of Golf at Pine Brook Golf Links for two seasons before becoming the Marketing Director for Fairways Golf in 2016.
You can find Neil at any of the courses, although he spends most of his time at Mallard Creek. You can also tune into 92.3 The Fan's Golf Show on Sunday mornings, where Neil is an occasional guest host of the program.
Leave a Comment Below
Let us know what you thought of The Valspar Championship