Playing Your Best Golf Begins with Your Warm-Up
Do you find yourself getting off to a slow start more times than not when playing a round with your friends and family? Or, do you experience joints cracking like bubble wrap with your first swing on the course? Perhaps your the kind of golfer who finds a rhythm after the first 9-holes of the day?
All of these can be frustrating. We all go to the golf course wanting to play our best golf. And if it's not our best golf, we at least want to play better than we have recently. But those lackluster, achey and out-of-rhythm starts can make playing well much harder and negatively effect your round and the fun you have.
If this applies to you, then it might be time to consider a new approach to how you get ready to play.
"Golf is deceptively simple and endlessly complicated; it satisfies the soul and frustrates the intellect. It is at the same time rewarding and maddening – and it is without a doubt the greatest game mankind has ever invented."
– Arnold Palmer
Like any other sport, warming up is the only way to get ready to play to the best of your ability. Really, when it comes down to it, how you get ready for your round is nearly as important as how you practice.
Stretch Before Anything Else
Prior to going to the first tee or the range and practice green, make it a point to get in some good stretches. You probably just got out of a car or got up from sitting down, and that means your muscles are not ready to do much of anything active, let alone contort to make a great swing.
In fact, the best way to injure yourself on the course (other than being within the vicinity of where my golf balls like to end up) is by not stretching. Stretching before your round will also alleviate some of that post-round soreness you may experience from time to time.
Don't end up like Tiger… Get those glutes activated and firing!
If Time Permits, Head to the Practice Green
While it is understandable that you may not have all the time in the world prior to playing, the practice green is always a good place to start getting ready if you do.
Roll a few putts of varying distances and breaks to get a feel for how the greens are rolling that day. I always like to get a few looks at uphill and downhill putts as well. This way, I know what to expect speed wise on the course.
After you have gotten some putts done, practice a few chip shots. Not only does this get you going with the golf swing on a small level, but you can start to judge how crisply you may be chipping it that particular day. Take note of how your chips are rolling out.
Overall, don't worry if your putting and chipping was subpar on the practice green. Remember, no one talks about that putt or chip shot they hit while practicing. You're just gathering some knowledge at this point and getting loose… nothing more and nothing less.
Grab a Bucket and Head to the Range
The best thing you can do before going out onto the course for your round is to get some good cuts in beforehand. Luckily, you can purchase an Unlimited Range Pass online and hit as many golf balls as you would like for all of 2018.
The conventional wisdom says to start with your shorter, higher-lofted clubs and to work your way up to the driver. That seems to work for most golfers. That being said, do whatever makes you comfortable. There is no right or wrong way to hit range balls in this sense, despite what anyone may tell you.
For me, I like to hit about 40 balls before I hit the course. Here's the order and breakdown of how I like to get ready on the range:
Driver: 5 or so shots
9-Iron: 8 shots
6-Iron: 5 shots
3-Iron: 3 shots
3-Wood: 3 shots
Gap Wedge: 12 shots ranging in distance and direction
Finish what's left with the driver.
Stock Up and Get to the Tee
Make sure you have golf balls and tees before you head out. You don't want to be at the mercy of finding unbroken tees on the tee box all day long.
Don't forget some drinks! When it gets hot out, staying hydrated is important. While I enjoy my Miller Lites on the course, I always make sure to have a couple of Gatorades or waters packed away. Being dehydrated on the course in not fun and it's even harder to reverse.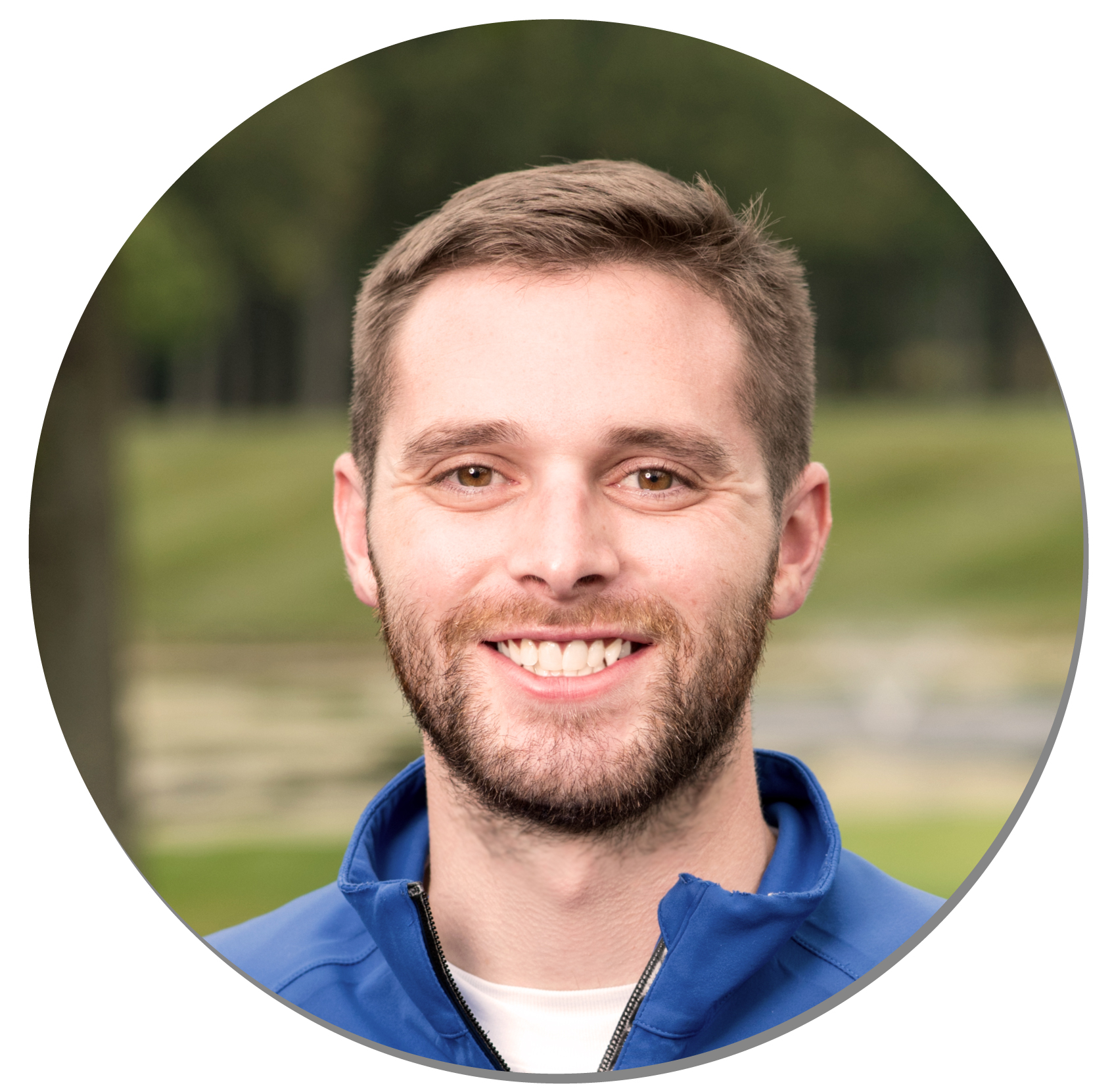 Fairways Golf Membership
Neil McGrew, Fairways Golf
---
Neil has been working in the Northeast Ohio golf industry since he was 12-years old, when he started caddying on the westside of Cleveland. After caddying, Neil joined the team at Mallard Creek Golf Club in 2010 as a Cart Boy while attending Olmsted Falls High School and playing on the Varsity Golf Team.
Neil studied PGA Golf Management at Coastal Carolina University and graduated in 2014. He then served as the Director of Golf at Pine Brook Golf Links for two seasons before becoming the Marketing Director for Fairways Golf in 2016.
You can find Neil at any of the courses, although he spends most of his time at Mallard Creek. You can also tune into 92.3 The Fan's Golf Show on Sunday mornings, where Neil is an occasional guest host of the program.
What's your practice routine like? Share your thoughts in the comments below!