Welcome to the 2018 Arnold Palmer Invitational at Bay Hill Club and Lodge just outside of Orlando, Florida.
The tour and the top players in the world return to one of the most respected and prestigious tournaments on the schedule. For a majority of players, this tournament is one that has been circled on the calendar since the season began.
Since Arnold Palmer's passing in September of 2016, players and fans alike have made the Arnold Palmer Invitational a celebration of one of golf's greatest ambassadors to date. Palmer, who ascended from his blue-collar upbringing to become one of sports most successful athletes represents greatness in determination, achievement and class.
Arnold Palmer was even a respected pilot. But, it is his reasoning for learning to fly that embodies why he is loved by so many: his early fear of flying as a young man led him to overcome that fear by taking full control and putting himself in control. Flash forward to 1976 and Arnold Palmer, along with co-pilots James Burr and L.L. Perky, flew around the world in record time. From fearing flying to owning the record for fastest flight around the world, Arnold Palmer was a living version of the American Dream realized.
This week, many players will pay tribute to Palmer in their own way. Rickie Fowler even has some dancing umbrella shoes he will wear to honor the legend and Arnie's Army.
The world-class field of players is set and the intensity on tour is turning up as we get closer and closer to The Masters.
Starting off with some quick history
The Arnold Palmer Invitational was established by Palmer himself in 1979. A successor to The Florida Citrus Open, The API has been a staple on the PGA Tour for nearly 40 years – and should remain one of the biggest and best tournaments for years to come.
Since its inception, only five players have managed to win the tournament multiple times. Tom Kite, Loren Roberts, Ernie Els and Matt Every have all won twice.
The fifth player to win more than once: Tiger Woods. Tiger Woods has won here eight times. He won four-in-a-row from 2000-2003 also won in 2008, 2009, 2012 and 2013.
The eight wins at the Arnold Palmer Invitational match his total at our hometown WGC-Bridgestone Invitational. The only other golfer to ever win a single tournament eight times is Sam Snead, who did so at The Greensboro Open.
In modern times, this tournament has become a final stop for top players to tune-up their games prior to The Masters (April 5-8).
The record winning score is 23-under par. The average winning score for the past decade is 12-under par.
Bay Hill offers a number of risk vs. reward shots. Accuracy, especially from distance, are needed to compete here.
The keys to success this week are:
Strokes gained approach-to-green
Stokes gained par-five
Approach accuracy from more than 200 yards
It sounds simple, but hitting fairways is critical. Measuring at more than 7,400 yards, long approaches won't be easily managed from anywhere but the fairway.
Tiger Woods   5/1
After finishing second at The Valspar Championship (one-stroke back of Paul Casey), Tiger Woods is headed back to a track where he has had an unbelievable amount of success.
For Woods, getting off of the tee without finding trouble while keeping his putter hot is the key to winning a record ninth Arnold Palmer Invitational.
Since returning, he has the 5th best scoring average on tour, is 11th in strokes gained and owns the 2nd best one-putt percentage. Oh, and he has the 2nd highest swing speed on tour to boot.
The stats do not lie – this is not the Tiger Woods we have seen the better part of the previous five years. And while it may not be the Tiger Woods of the early 2000's, he's still playing at a level worthy of high praise.
How can you not root for this storyline?
Jason Day   11/1

In his last two starts which were also his first of 2018, Jason Day has looked phenomenal. At The Farmers Insurance Open, Day won in an a playoff against Alex Noren and Ryan Palmer. Posting a score of 10-under par on the difficult test of golf that is Torrey Pines is a good sign for Day.
Two weeks later and Jason Day was back in action at The Pebble Beach Pro-Am. In his second and most recent tournament, Day finished in a tie for second.
While Day has had some time off since playing Pebble Beach, Bay Hill does set up nicely for him. Currently, he is 6th in driving distance and 24th in driving accuracy – a deadly combination to have going!
Add in that he is 1st on tour in strokes gained putting while 3rd in overall putting, and it becomes easy to envision Jason Day carding his second win of the young season.
Rickie Fowler  15/1

After a glorious run to finish last year and to begin this one (T-2/Win/T-4), Fowler has been a mixed bag of unimpressive results (MC/T-11/MC/T-37). You can point the finger directly to his short game.
Despite gaining an average of just under three strokes with his approaches over his past three events, Fowler has forgotten how to chip and putt.
He has lost almost nine full strokes with his putter in his last two starts. And he missed the cut at Honda, so that's just six rounds. In fact, his minus-5.9 strokes gained putting at WGC Mexico was the second most in any single event in his career.
So, why Rickie? When it comes to putting, this is something you can expect to improve rapidly. Historically good putters do not stay in slumps for long and that could mean it's all fixed this week. Fowler is also streaky and when he is on, he can compete with anyone.
And there's a good chance Tiger Woods being in the field will motivate him to find a way.
Rory McIlroy   16/1

Well, here we are again. Another PGA Tour Preview and I'm writing about Rory McIlroy. At 16/1 odds, the suits in Vegas at least see some potential for him to win this week.
Vegas always knows. The problem is, I don't. In four events, he's missed two cuts and his best finish was a T-20 at The Genesis Open.
Can Rory turn it on at anytime? Surely. He's won 13 times on tour, and that's no small feat. His last win, however, was in September of 2016.
Maybe he will win. He probably won't… but maybe.
Justin Rose   25/2

Justin Rose has been on fire as of late. In his 5 starts of the 2018 season, he has a win and has finished outside of the top-10 just once.
He performed well at The Valspar Championship this past week, finishing just three-shots off the lead. While he had some issues with driving accuracy, his short game has been spectacular. If he keeps getting up and down with great chipping and putting, look for Rose to contend once again this week.
If he doesn't end up hoisting a trophy on Sunday, he will likely find a way to again finish inside the top-10.
Patrick Reed   30/1

Patrick Reed is coming off of a disappointing final-hole meltdown at The Valspar Championship where he needed to simply two-putt to force a playoff with Paul Casey. Instead, Reed failed to force the playoff after a disastrous first putt that lacked speed rolled back to his feet.
While last Sunday was not the final result Reed was hoping for, he will look to continue playing some of his best golf as of late and build off of that momentum to possibly win an even bigger tournament.
And at 30/1 odds, he can produce a nice payday with a victory.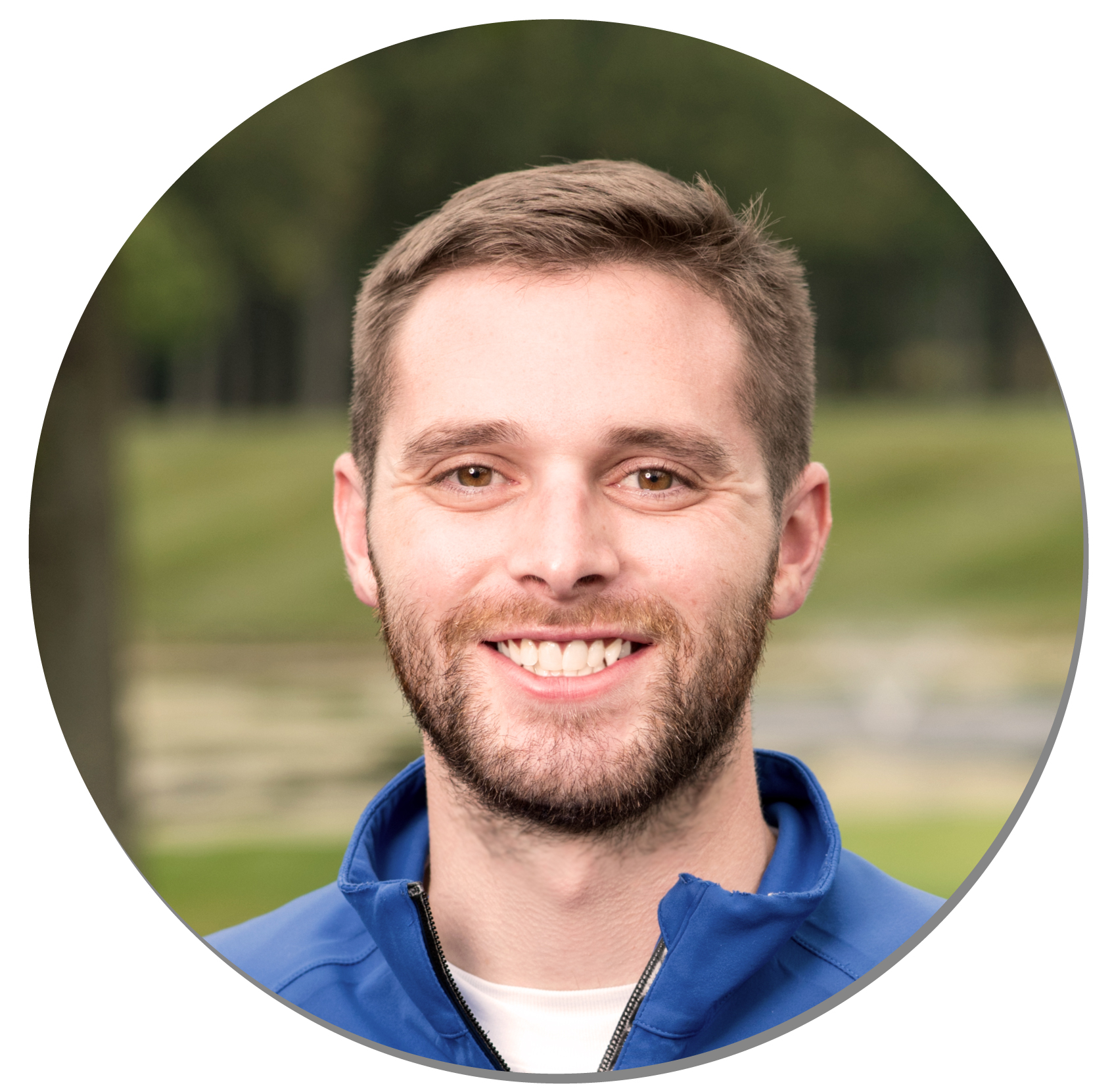 Fairways Golf Membership
Neil McGrew, Fairways Golf
---
Neil has been working in the Northeast Ohio golf industry since he was 12-years old, when he started caddying on the westside of Cleveland. After caddying, Neil joined the team at Mallard Creek Golf Club in 2010 as a Cart Boy while attending Olmsted Falls High School and playing on the Varsity Golf Team.
Neil studied PGA Golf Management at Coastal Carolina University and graduated in 2014. He then served as the Director of Golf at Pine Brook Golf Links for two seasons before becoming the Marketing Director for Fairways Golf in 2016.
You can find Neil at any of the courses, although he spends most of his time at Mallard Creek. You can also tune into 92.3 The Fan's Golf Show on Sunday mornings, where Neil is an occasional guest host of the program.